2d to 3d conversion for lenticular prints:
I can create, with my own lenticular 2d/3d conversion method,1 to 15 intermediate frames ( or points of view) between the extreme stereopair, in order to achieve a very high quality stereoscopic lenticular print.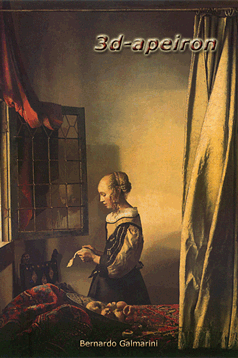 This is a 28 frames sample I converted to 3d from a Vermeer 's painting: "Woman reading a letter by a window". The animated sequence allows to see,(or imagine) the 3d effect in the computer screen.